Labour's John McDonnell says public ownership plan will "cost nothing"
Shadow chancellor John McDonnell has said the Labour party's plan to bring services such as water, energy and rail under public ownership would be "cost free".
The collapse of Carillion showed that privatisation had failed, he told the audience at a conference in London on "alternative models of ownership".
McDonnell said taking key infrastructure assets out of private ownership was "an economic necessity", and could be achieved at no cost to the taxpayer.
Read more: Utilities company Pennon throws water on ideas of nationalisation saying leakage levels have halved since privatisation
"It would be cost free. You borrow to buy an asset and when that asset is producing profits like the water industry does, that will cover your borrowing cost," he said on BBC Radio 4's Today programme.
Later, in his speech, McDonnell added: "The next Labour government will put democratically owned and managed public services irreversibly in the hands of workers, and of those who rely on their work.
"We will do this not only because it's right, not only because it's the most efficient way of running them, but also because the most important protection of our public services for the long term is for everyone to have and feel ownership of them."
Read more: Business chief warns John McDonnell's nationalisation strategy will add to Brexit delays in investment
Conservatives have denounced the plan, saying it will cost billions of pounds and lead to worse services. Meanwhile business group the CBI said the calls for nationalisation "continue to miss the point".
"At a time when the UK must be seen more than ever as a great place to invest and create jobs, these proposals would simply wind the clock back on our economy," said the CBI's Neil Carberry.
"If Labour turns its back on good collaboration between the government and the private sector, public services, infrastructure and taxpayers will ultimately pay the price."
McDonnell also announced the creation of a working group to examine how cooperatives, organisations owned and run by their members, could be expanded.
Read more: Jeremy Corbyn wants Uber to be replaced with a co-operative and workplace robots to be owned by workers
[contf] [contfnew]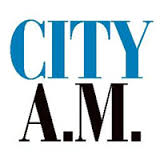 [contfnewc] [contfnewc]