St James's Place profits climb by a third amid demand for retirement advice
Wealth manager St James's Place (SJP) announced today its profit had shot up over 2017, as the firm saw rising demand from clients for pensions advice.
Profit before tax stood at £186.1m, an impressive rise of 32 per cent from the year before.
Meanwhile the full-year dividend of 42.86p was up 30 per cent, helping to lift SJP's share price by 2.58 per cent by the close.
Read more: Rise of the robo-advisers? Online wealth manager Nutmeg breaks through £1bn in assets under management
"Our core target market is already large and forecast to grow further still, driven by favourable demographic trends and the accumulation of investable assets as savers take on the responsibility for providing for their own well-being in retirement," said SJP's chief executive Andrew Croft, who took over from David Bellamy last year.
He noted tax complexities, pensions freedoms and low interest rates were prompting individuals to take retirement planning into their own hands.
SJP was also hoping to scoop up clients from the next generation, saying it was progressing with its "intergenerational proposition". Around £2.8 trillion is expected to transfer between generations over the next 30 years.
Read more: This fintech firm is aiming to steal the dinner off wealth managers' plates by targeting the super-rich
A key opportunity and challenge for the wealth management industry over the long-term will be how to sensibly manage the generational transfer of wealth," said Croft, adding that this would be "an area of further focus" for SJP going forward.
SJP's performance was generally strong, with the most cautious Defensive Portfolio increasing by 4.6 per cent and the higher-risk Adventurous Portfolio increasing by 12.6 per cent net of all charges.
However, the wealth manager took a slight hit as it was forced to up its contribution to the Financial Services Compensation Scheme, the government fund designed to protect consumers in the event of a financial services firm failing, to £21.2m.
Read more: Wealth manager Full Circle has fallen into administration after losing a court battle
[contf] [contfnew]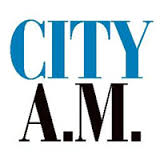 [contfnewc] [contfnewc]