Citigroup boss paid 369 times more than the average employee
Citigroup boss Michael Corbat was paid 369 times more than the average employee at the bank in 2017, regulatory filings revealed today.
Corbat, the bank's president, was paid $17.8m (£12.77m) last year compared to the median pay of all Citi employees which was $48,249.
He also received a 48 per cent pay rise in 2017, the bank announced in February.
Read more: Citigroup gives boss a 48 per cent pay rise to $23m
Corbat's annual compensation was cut six per cent to $15.5m the previous year after the bank missed financial performance targets and one-third of its voting shareholders voted against his prior pay.
For the first time this year US public companies are required to report their employees' median pay and compare it to the pay of their chief executive.
Earlier this week the Bank of America divulged that its chief executive Brian Moynihan was paid $23m in 2017, which was 250 times as much as the median employee who received $87,115.
The ratio disclosure was contained in the Dodd-Frank Act of 2010 which was introduced in the wake of the financial crisis, however this is the first year that companies must publish the figures.
Read more: Citi takes humongous $22bn Trump tax hit but underlying earnings surprise
In January Citi announced an enormous $22bn charge from Donald Trump's tax changes which pushed it to its first loss since 2009.
Banks with earnings overseas have had to account for a change in the way the US taxes profits. A tax credit for deferred losses was reduced by $19bn for Citi and it also took a $3bn hit on profits held abroad.
However, the bank's results were otherwise better than expected, with profits of $3.7bn after the one-off tax hit was stripped out.
The bank said that it expected that the tax reforms, which include a major cut to the headline corporate tax rate, would create higher profits in the coming years.
[contf] [contfnew]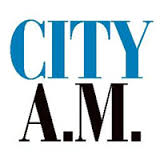 [contfnewc] [contfnewc]