UK trading firm Nex confirms approach from US-based CME
UK electronic trading firm Nex Group confirmed today that it had received an approach from US-based derivatives trader CME.
A statement from the Nex board said that it "has received a preliminary approach by CME Group regarding a potential acquisition of Nex.
Read more: Michael Spencer's Nex Group plots move from Broadgate to Spitalfields
"Discussions are at an early stage and there can be no certainty that an offer for Nex will be made, nor as to the terms of any offer, if made."
CME would not comment on the potential deal.
Trading firm Nex is an electronic broker which specialises in wholesale trading for financial institutions. It was previously called ICAP until a name change in 2017.
Read more: Nex Group shares surge on US tax boost and signs of volatility pick-up
Nex is led by City heavyweight Michael Spencer, a former treasurer of the Conservative Party.
According to stock market rules CME must announce whether it intends to make an offer for Nex by 12 April.
Nex's shares were up by more than two per cent by close of trading today, while CME's shares rose by 1.5 per cent.
Last year Nex confirmed that it had chosen Amsterdam as the location of its new European Union base as a contingency against the possible fall-out of a hard Brexit.
Speaking earlier this year Spencer said that the company only planned to move "half a dozen" staff to Amsterdam.
Spencer also called for the UK to reform the Markets in Financial Instruments Directive (Mifid II) after its exit from the EU.
He said that he is in favour of the UK "peeling parts of it [Mifid II]" back after Brexit. He called the regulation "materially overengineered", although did acknowledge that some parts of it are welcome.
[contf] [contfnew]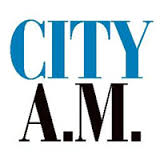 [contfnewc] [contfnewc]