We are all Ahed Tamimi
This winter quarter, I was privileged to teach a new course, "Contemporary Issues in Arab American Studies". My department chair told me I needed to cover three to four issues, in depth, in this upper level course.
The course had a pre-requisite I had already taught, "The Arab American Experience", so I knew the students who would be in this upper level class, and planned not to repeat the same themes we had already covered.
An informative experience
In "the Arab American Experience", I noticed that we kept going back to Palestine despite the syllabus that barely touched upon Palestine because the class was about Arab Americans, not about the Arab world.
It was a pervasively informative experience for all Arab Americans, whether they related to it personally or not. This is because Islamophobia and anti-Arab racism, which most Arab Americans experience, whatever their religion and political views, is heavily inflected by the Zionist discourse, which portrays Palestinians as terrorists, and Arabs generally as barbaric, anti-Semitic savages.
So as we discussed the Arab American experience of alienation and hostility, we kept coming back to Palestine.
It seemed we could not discuss any Arab-American issue in depth without circling back to Palestine
So when I designed the upper level course, I once again kept "Palestine" to a minimum, because we had already covered it, and because many of my students had also taken a course offered by another faculty member, "Palestine, Zionism, and Israel."
But it seemed we could not discuss any Arab American issue in depth without circling back to Palestine. Once, as we discussed the BDS movement (the Palestinian call for a comprehensive boycott of Israel modelled upon South Africa's call), I told my students that throughout the 1980s, during the anti-apartheid struggle, South African activists in London used to project a huge picture of Nelson Mandela onto the outside walls of the South African embassy, conveniently located across from Trafalgar Square, which was famous for its political rallies and protests.
Palestine Advocacy Project launched a campaign using Ahed Tamimi's picture on huge billboards (Palestine Advocacy Project website)
They did this to bring attention to Mandela's plight, and to inform the world of the injustice of the South African apartheid rule. One student asked about iconic Palestinian leaders who would be projected onto any wall today.
Yasser Arafat, whatever his flaws, would have been such a leader some years ago. His legacy, however, is seriously tarnished. And the class reached consensus that today, the Palestinian equivalent to Mandela would be Ahed Tamimi. Such is the stature of this 17-year old.
Tamimi and Mandela
Coincidentally, a couple of weeks later, the Boston, MA Palestine Advocacy Project launched a campaign using Ahed Tamimi's picture on huge billboards. One poster shows the words free Nelson Mandela, with Mandela's name crossed out, and replaced by Ahed Tamimi's. Another says "Free Palestinian children", and again, has the young Tamimi's portrait.
There is no doubt that Ahed Tamimi has come to represent Palestinian resistance. Additionally, the courageous teenager has managed to invigorate Americans in ways few other Palestinians have.
She absolutely deserves the admiration and attention she is getting, as she languishes behind the bars of an Israeli jail, "guilty" of having defended the sanctity of her home. After close to three months in detention, and a few delays, Ahed's trial began on 9 March, behind closed doors.
The reason Ahed has become representative of Palestinian resistance is because, her unique qualities notwithstanding, she could be any and all Palestinians
But the whole world is watching anyway, as this young woman has come to symbolise an entire people. Because Ahed reminds us this is not her personal struggle.
Her brother, her cousin Mohammed, who was shot in the head then beaten into confessing his injury was due to falling off his bicycle. Both of her parents, indeed, her entire village of Abi Saleh, and the millions of Palestinians within historic Palestine, as well as in the global diaspora, suffer from Israel's violations of Palestinian human rights and international law.
Now, then, is the time to look beyond the icon, beyond the symbolism, into the real struggle of the Palestinian people. It's what Ahed Tamimi represents, and it is how we can honour her, as she faces the wrath of a country whose politicians state: "She is not a little girl, she is a terrorist."

Ahed al-Tamimi is known for confronting Israeli soldiers patrolling near her village in the occupied West Bank ([email protected])
And as we remember that Nelson Mandela was also once considered a terrorist, we must continue our activism against the country that views all Palestinians, little boys and girls, grown women as well as men, as threats.
At a time when justice-loving people around the world are looking towards Palestine, rightly outraged at the injustice of a military court that indicts a young girl who stands up for her rights, we must keep in mind the larger picture. Because Ahed Tamimi can only be free, and live in dignity, when all Palestinians live in dignity, with human rights and self-determination.
A demoralising impact
Earlier this year, Israel declared the village of Nabi Saleh a closed military zone. Whether it did so to prevent people coming in from other towns and villages to join the weekly protests, or as a punitive measure against the Tamimis, or possibly for both reasons, and even as Ahed Tamimi's trial is closed to the public, larger than life portraits of Ahed are appearing all around the world.
In a horrific article about the "demoralising" impact on Israelis of Ahed Tamimi's slapping an Israeli soldier, Israeli journalist Ben Caspit lauded the "restraint" of the invading occupation soldiers while offering that, "In the case of the girls, we should exact a price at some other opportunity, in the dark, without witnesses and cameras."
READ MORE ►
What that price would be is not hard to imagine. Now, the Israeli government is trying to conduct its injustice system "without witnesses and cameras". It is our responsibility to break through the Israeli-imposed blackout, the kangaroo military courts that fear public scrutiny, and to keep reminding the world that Ahed's cause, like Mandela's cause, is about more than an individual person.
The reason Ahed has become representative of Palestinian resistance is because, her unique qualities notwithstanding, she could be any and all Palestinians. And hopefully her generation will be the last to have to confront, with bare arms, the overwhelming might of a military juggernaut.
– Nada Elia is a diaspora Palestinian writer and political commentator, currently working on her second book, Who You Callin' 'Demographic Threat?' Notes from the Global Intifada. A professor of gender and global studies (retired), she is a member of the steering collective of the US Campaign for the Academic and Cultural Boycott of Israel (USACBI)
The views expressed in this article belong to the author and do not necessarily reflect the editorial policy of Middle East Eye.
Photo: Sixteen-year-old Ahed al-Tamimi stands for a hearing in the military court at Ofer military prison in the West Bank village of Betunia, 1 January 2018 (AFP)
[contf] [contfnew]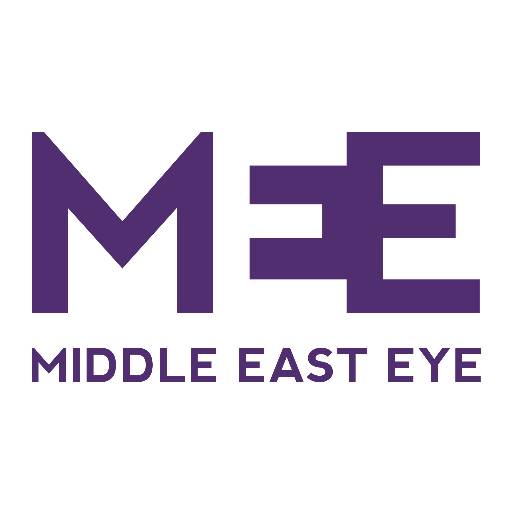 [contfnewc] [contfnewc]