Loach calls for Labour MPs to be kicked out after anti-Semitism rally
Film-maker and vocal Corbyn supporter Ken Loach has called for the MPs who attended a recent protest against anti-Semitism to be thrown out of the party.
The director of I, Daniel Blake and Kes told a Labour event near Bristol that MPs who took part at the rally outside Parliament, which was organised by the Board of Deputies of British Jews last month, should be deselected.
According to the Daily Mail he said:"If they've been going to the demonstration against him outside Westminster… those are the ones we need to kick out."
He added: "You cannot work with people who have come to undermine the biggest challenge we've had – we've never had a leader like Corbyn before in the whole history of the Labour Party….and that's why the dirty tricks are going to come out."
Loach, who has rubbished the idea that Labour has a problem with anti-Semitism in the past, said Labour would not be able to govern "if you've got two-thirds of Labour MPs undermining Jeremy Corbyn when he is prime minister".
He was speaking just days after Labour MP Thangam Debbonaire, the MP for nearby Bristol West, was heckled during a meeting that she had been summoned to, in order to explain her attendance at the rally.
A motion presented at the meeting asked members to agree the claims of anti-Semitism within the Labour Party and by Corbyn were unfounded and part of a plot against the leader and Labour. However this was defeated by 108 voted to 84.
Loach told the paper that his earlier quotes "do not reflect my position".
He said: "Re-selecting an MP should not be based on individual incidents but reflect the MP's principles, actions and behaviour over a long period. Being an MP is not a job for life.
"My view is that candidates should be selected for every election and party members should be able to make a democratic choice."
Today a report by the Tel Aviv University's Kantor Centre claimed a "new level has been reached… in the form of normalisation of anti-Semitic discourse in mainstream politics".
Moshe Kantor, president of the European Jewish Congress, which worked with the centre on the report, said: "Jeremy Corbyn's ascendancy in the British Labour Party means that he is a possible future prime minister.
"His followers and supporters openly share on social media some of the most malevolent Holocaust denial and international Jewish banking conspiracies reminiscent of the Protocols of the Elders of Zion, some of this is sometime even condoned by Corbyn himself.
"It leads us to believe that this normalisation of Jew-hatred has reached the highest levels."
[contf] [contfnew]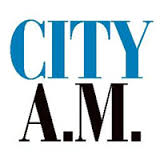 [contfnewc] [contfnewc]