UK home to three-quarters of EU's highest-paid bankers
More than three quarters of the European Union's high-earning bankers reside in the UK, according to a ranking from the European Banking Authority.
The vast majority of the 4,597 bankers earning more than €1m a year were in the UK, with 3,529 recorded. Overall, 15 bankers and 10 executives made more than €10m in the UK.
The figures for 2016 which was the latest year data was available, showed that the overall number of high earners across the bloc has declined by 11 per cent, mostly due to changes in the exchange rate as the pound weakened post-EU referendum.
Read more: Man Utd named world's richest club ahead of Real Madrid
Most of the high earners in the UK were in investment banking, with over 2,000 individuals making their money there. The average total remuneration per individual among the high earners in the UK was over €2m.
The highest-paid asset manager clocked up €33.2m, while the top-earning executive made €25.2m and the top investment banker collected €18m.
Countries with the most high-earning bankers 2016
1. UK – 3,529 high earners
2. Germany – 253 high earners
3. France – 205 high earners
Across the EU, the number of bankers receiving remuneration of more than €1m decreased by nearly 11 per cent from 5,142 in 2015 to 4,597 in 2016.
In most other countries, the number of high earners decreased, except for Germany, Finland, Hungary, Italy, Liechtenstein and Portugal.
Data for Spain showed an increase from 126 high earners in 2015 to 152 in 2016, up by a fifth.
Of the staff identified in the report, most worked in investment banking, followed by retail banking – together accounting for more than half of all the workers.
The sample of institutions covered in the benchmarking report cover a major part of the banking sector of the EU, according to the EBA.
It will continue to benchmark remuneration trends biannually and publish data annually to monitor and evaluate developments across remuneration.
Read more: Concerned about your health? Don't become an investment banker says poll
[contf] [contfnew]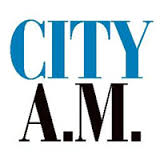 [contfnewc] [contfnewc]