Special delivery: How smart florist Bloom & Wild is blossoming abroad
The entrepreneurial journey is packed with unexpected twists. Its why so many founders pivot their core focus, form unlikely allegiances, or find themselves engaging in bizarre activities in the pursuit of success.
Bloom & Wilds lead floral stylist, for instance, has just returned from a press tour of Germany centred on Prince Harrys forthcoming nuptials.
Theirs is, according to co-founder & chief executive Aron Gelbard, a nation in the throes of royal wedding fever.
But at the heart of any successful startup is a good idea. At first glance, Bloom & Wild is just another in a wealth of online florists – albeit one with the respectable aspiration to reignite the joy of sending and receiving flowers. Yet on closer inspection, it has more in common with the tech startups of Silicon Roundabout.
"At first, I didnt realise how pivotal technology would be – but a large percentage of our staff are now software engineers," says Gelbard. The focus on data means less waste: "if a range is performing poorly, we can discontinue quickly". Customers can order in seconds, are sent occasions reminders, and get real-time delivery tracking.
In 2013, the floristry industry was ripe for modernisation. There was little in the way of brand loyalty. Sending bouquets nationwide was problematic. Even market leaders offering same-day delivery struggled, with some recipients inevitably queuing up at the Post Office to retrieve missed parcels.
This is where Bloom & Wild stepped in, as a pioneer in the "letterbox bouquet". In just five years, the florist has blossomed to become the third largest in Britain, and has been named the second fastest growing business in the UK after Deliveroo.
Nonetheless, the founders were aware that growth might slow one day. "We had secured £2.5m in a Series A round, and were looking to raise more. It was too soon – for us and our investors – to get off the rapid growth conveyer belt," Gelbard said at a recent Leap 100 breakfast.
He had two choices: widen the floristry business beyond gifting – risky, especially with niche startups always hot on your heels – or expand internationally – arguably more difficult, but with a bigger upside.
On the surface, the US market was alluring – worth £21bn in contrast to the UKs £2bn. "But we quickly realised that they have well-funded incumbents and a geography that would make our nationwide overnight model impossible to replicate."
Instead, even with Brexit looming, France and Germany offered the greatest promise.
As a former Bain & Company consultant specialising in retail and ecommerce, Gelbard knew what it took to keep the lights on. "We needed to operate as cost-efficiently as possible. We hired half a dozen French and German natives to manage our overseas division from the UK. And we were disciplined around marketing, only investing once we had tested and received feedback from local customers."
With imminent plans to expand into three more EU countries, Brexit is a lingering concern, but there is "too much uncertainty to take immediate action".
Besides, adaptability is a cornerstone of successful entrepreneurship. In Germany, Bloom & Wild moved away from the letterbox concept – which now makes up around 85 per cent of its UK business – towards creative delivery boxes.
Cultural differences – from French postage to German PR – forced Gelbard to see the company through a different lens.
Whatever curveballs these new territories may throw his way, his ability to innovate and respond quickly will stand him in good stead.
[contf] [contfnew]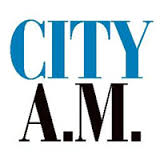 [contfnewc] [contfnewc]