London voted top financial centre for first time in five years
London has been voted by finance professionals as the world's top financial centre for the first time since 2013, according to a report released today.
More than half of the global senior professionals surveyed by advisory firm Duff & Phelps said London was the world's pre-eminent financial hub, allowing the UK capital to steal its crown back from New York.
Last year, only 36 per cent of professionals rated London top – this has now jumped to 53 per cent.
Read more: Financial services firms able to press "the pause button" on Brexit contingency plans after transition agreement reached
"Perversely, Brexit has provided the backdrop for showing the importance of London in the global capital markets," said Duff & Phelps' global head of regulatory consulting Monique Melis.
"London has a tried and tested legal system, very strong service providers and a very strong legal community that understands capital markets. People who operate in London understand how firms are liquidated, which is very important, and the merger and acquisition environment in London is much more benign and business-friendly than elsewhere in Europe."
Added to that, Melis explained people trusted the UK's dispute resolution system and appreciated the regulator, the Financial Conduct Authority, for being "relatively transparent in its actions".
Read more: Financial services bosses back the City to remain Europe's hub after Brexit
However, as Brexit continues it appears that financial services professionals may lose faith in London.
Just 29 per cent think London will retain pole position in the next few years, as 52 per cent predict New York will regain the top spot by 2023.
The way the UK makes relationships with other countries and structures its own agenda in the run up to Brexit will be key to its success, according to Melis.
"London needs to be good for business and good for families," she said. This includes making sure individual and corporation tax is not overly burdensome compared to other countries, and making sure families can afford to live in the capital.
Melis added: "We need to make sure after Brexit that we're open for business – we need to engage very heavily with the government to make sure they know that if they jeopardise the status of London in the global markets there's more at risk than just transactions going elsewhere. There's a lot of tax money that they would lose."
Read more: Red alert on Brexit risks to financial services given by City of London Corporation
[contf] [contfnew]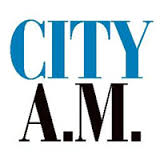 [contfnewc] [contfnewc]