Sterling falls as Carney suggests interest rates may not rise next month
Bank of England boss Mark Carney has suggested that interest rates may not rise next month, leading sterling to fall against the euro and the dollar.
The pound went down 0.75 per cent to €1.14 against the euro and $1.41 against the US dollar as markets reacted to the fact that interest rates might not be rising in the near future after all.
Last month, the Monetary Policy Committee voted 7-2 to hold interest rates, but suggested that a rise could be coming in May.
But in an interview with the BBC today, the governor of the Bank of England said that interest rate hikes this year were "likely" adding that uncertainty around Brexit negotiations could delay an increase.
Read more: Interest rates should be set by the market, not central banks
He also said that any rises would be gradual.
"Prepare for a few interest rate rises over the next few years," he said. "I don't want to get too focused on the precise timing, it is more about the general path."
He continued:
The biggest set of economic decisions over the course of the next few years are going to be taken in the Brexit negotiations and whatever deal we end up with.

And then we will adjust to the impact of those decisions in order to keep the economy on a stable path.
Carney also admitted that there was currently "mixed data" around the economy.
"On the softer side some of the business surveys have come off. Retail sales have been a bit softer – we are all aware of the squeeze that is going on in the high street," the Bank of England boss stated.
"We'll sit down calmly and look at it all in the round."
At the start of the year, a survey of investors found that many in the city were more worried about low interest rates than the risk of Brexit.
Interest rates were cut to 0.5 per cent in 2009, and stayed there until 2016, when they were reduced again to 0.25 per cent after the Brexit vote.
[contf] [contfnew]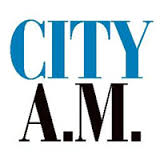 [contfnewc] [contfnewc]