Corbyn to meet Jewish leaders as group warns against "witch hunt"
Jeremy Corbyn is to meet leaders of the Jewish community amid an ongoing row about the rise of anti-Semitism among Labour supporters.
The leader of the Opposition has been fending off criticism for his handling of the escalating situation, which led to a rally outside Parliament and a debate in the House of Commons where some of his own MPs spoke of their own harrowing experiences, including rape threats.
The Jewish Leadership Council and Board of Deputies of British Jews – who organised last month's rally – argue Corbyn has been slow to act on the recommendations of a 2016 report by Shami Chakrabati. They are calling for disciplinary cases to be fast-tracked and elected officials thrown out if they share a platform with offenders.
Corbyn has apologised for what he called "pockets of anti-Semitism" and pledged to do more to act on people's concerns.
But Jenny Manson, co-chair of Corbyn support group Jewish Voice for Labour told Radio 4's Today Programme this morning that there must not be a "witch hunt".
Manson said while it was a "misery and tragedy" that some MPs had "received nasty anti-Semitic comments", there was no proof they had been made by Labour supporters, pushing the blame onto right-wingers.
Manson added that none of the people in her group – which has dismissed claims of anti-Semitism as a smear campaign – had reported suffering anti-Semitism in the party.
[contf] [contfnew]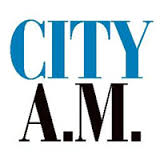 [contfnewc] [contfnewc]