Deutsche Boerse under pressure as investor group says vote against board
The board of Deutsche Boerse has come under fire from influential shareholder advisory group Glass Lewis, who recommended clients vote down a resolution endorsing the firms actions.
The German exchanges giant suffered a difficult year in 2017, starting with a failed merger with the London Stock Exchange after the European Commission suddenly raised last-minute concerns.
The derailed merger was followed by an investigation into former chief executive Carsten Kengeter following allegations of insider trading. The regulators probe has still not closed.
Read more: Former Deutsche Boerse boss could rake in €9m over the next four years
"We continue to believe that shareholders are not able to confidently determine whether the management and supervisory boards sufficiently fulfilled their duties in the past fiscal year," the proxy adviser wrote, according to Reuters.
The Deutsche Boerse annual meeting will take place on 16 May in Frankfurt.
Glass Lewis also recommended that Joachim Faber, chairman of the supervisory board, serve a shortened term, staying in place for only one more year to oversee the transition to the new chief executive, Theodor Weimer.
Weimer, a former boss of German operations for Italian bank Unicredit, took over in January for a three-year term.
Weimer has said he wants to use the Brexit process to target a quarter of the clearing market, in which the London Stock Exchanges LCH is a major player.
Deutsche Boerse declined to comment.
Read more: Deutsche Boerse's new boss eyes quarter of euro clearing after Brexit
[contf] [contfnew]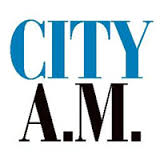 [contfnewc] [contfnewc]