Crisis-era "bad bank" sells £5.3bn loan books to Barclays consortium
A Barclays-led consortium of investors has bought up more than £5bn of loans from Bradford and Bingley (B&B), allowing the nationalised bank to finally pay back the taxpayer.
The sale comprises two separate portfolios, one of buy-to-let mortgages and one of residential owner-occupied mortgages, the "bad bank" set up after the nationalisation of B&B, UK Asset Resolution, said today.
B&B was one of the British banking systems main casualties from the financial crisis, when the money markets which had funded its rapid expansion seized up.
Read more: Government to ditch £15.7bn worth of Bradford and Bingley mortgages
The Treasury will receive £5.3bn from the sale, covering the remaining £4.7bn from the £15.65bn Financial Services Compensation Scheme loan extended during the crisis.
The residential loan portfolio will be securitised, allowing parts of it to be sold on to other investors, with Barclays also involved in structuring that transaction.
The 45,000 mortgages in this transaction will be sold to two wholly-owned subsidiaries of Barclays, using equity funding bond giant Pimco. The underlying homeowners should remain unaffected by the transaction.
Morgan Stanley acted as financial advisor to UK Asset Resolution for the sale.
Ian Hares, UK Asset Resolutions chief executive, said: "This marks a significant moment in B&Bs history, with all £15.65bn returned to the FSCS and ultimately the taxpayer.
"When complete, this sale will reduce UKARs balance sheet to £14.5bn, an 87% reduction since its formation."
Art Mbanefo, head of financial resource management at Barclays International, said: "We are delighted that the newly created Asset Finance business, still in its first year, has been able to arrange the winning bid versus strong competition."
Read more: Treasury prepares for £17bn mortgage sale
[contf] [contfnew]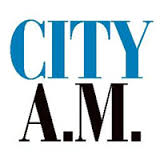 [contfnewc] [contfnewc]