Government slammed by MPs over "broken" rail franchising model
The Public Accounts Committee (PAC) has published a scathing report today into the Governments handling of rail franchising in the light of delays suffered by passengers on the Thameslink and Southern and Great Northern franchises.
The report said that the Department for Transports (DFT) management of the two franchises "has been completely inadequate" and could be "indicative of wider weaknesses in its contract management capability".
Read more: MPs air concerns on HS2 delivery after £7bn Thameslink programme delays
Since the franchises were awarded in 2014 customers have experienced "appalling delays", the report said, with at one point less than two thirds of trains running on time.
Pac chair and Labour MP for Hackney & Shoreditch Meg Hillier said: "The operation of the Thameslink, Southern and Great Northern franchise has been a multi-faceted shambles causing untold misery for passengers."
Hillier called for a review of the franchising model before any other franchises were awarded.
"If taxpayers are to have any faith in Governments ability to deliver an effective passenger rail network then it must conduct and act on a thorough review before any further franchises are awarded," she said.
Read more: Southern owner GTR unveils next steps in mass timetable restructure
A spokesperson for the Department for Transport called the report "imbalanced" and said that it "fails to grasp the complexity of the situation".
Govia Thameslink Railway, which runs the franchises in question, blamed industrial action for the poor service on Southern and argued that its services had improved.
"We have been making good progress to improve reliability. Southern Railway is a third more reliable compared to 2016 when the effect of industrial action was at its worst, while on Thameslink passenger satisfaction has hit a record high," a spokesperson said.
[contf] [contfnew]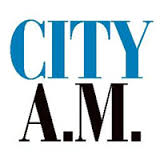 [contfnewc] [contfnewc]