Breaking: Home secretary Amber Rudd has resigned
Theresa May tonight accepted Amber Rudds sudden resignation, after the home secretary faced repeated calls to step down over her handling of the Windrush immigration scandal.
In her letter of resignation, Rudd said she was stepping down because she "inadvertantly misled the Home Affairs Select Committee over targets for removal [sic] of illegal immigrants during their questions on Windrush".
She added that since appearing in front of the committee she had become aware of information provided to her office that makes mention of the targets. "I should have been aware of this, and I take full responsibility for the fact I was not."
In her reply, the Prime Minister thanked Rudd for her service. "Under your tenure, the Home Office has been working to enforce a firm but fair immigration policy," May said.
An unnamed source told Reuters it was unlikely a replacement for Rudd would be chosen by this morning.
Over the past two weeks Rudd has been front and centre of a row concerning the culture of the Home Office, which has been reeling from the fallout of the controversial "hostile environment" policy for illegal immigrants, the consequences of which led to the ongoing Windrush scandal.
Thousands of immigrants from the Commonwealth who came to help Britain rebuild after the war have faced deportation, job and home losses after a change in the system meant they could not prove their right to remain in the UK, despite living here for decades.
She had faced repeated calls from Labour to resign after she gave contradictory statements over whether the government had targets for deportations of illegal immigrants.
The home secretary found herself in further hot water today after a letter emerged in which she wrote to Theresa May outlining her plans for "ambitious but deliverable" targets for enforced removals, after originally denying that she had set, signed or approved any such targets.
Read more: Amber Rudd's letter to PM reveals "ambitious but deliverable" targets
The letter, dated January last year, read: "I will be reallocating £10m (including from low-level crime and intelligence) with the aim of increasing the number of enforced removals by more than 10 per cent over the next few years: something I believe is ambitious but deliverable."
Rudd was accused of lying to parliament about immigration targets after she told the Home Affairs Committee that while "the immigration arm of the Home Office has been using local targets for internal performance management", they were not her doing.
Rudd said: "I have never agreed that there should be specific removal targets and I would never support a policy that puts targets ahead of people."
Earlier today the chairman of the Conservative party, Brandon Lewis, tried to come to Rudd's defence by saying she had not misled parliament last week, after she faced calls to resign after a leaked memo showed she had been sent details of the targets.
Labour's deputy leader Tom Watson, said Rudd was "carrying the can for the person originally responsible for this scandal – Theresa May".
I see Amber Rudd is carrying the can for the person originally responsible for this scandal – Theresa May.

— Tom Watson (@tom_watson) April 29, 2018
Diane Abbott, the shadow home secretary, said Rudd's resignation was inevitable and repeated calls for May to issue a statement to parliament.
This was inevitable, the only surprise is that it took so long.The architect of this crisis, Theresa May, must now step forward to give a full and honest account of how this inexcusable situation happened on her watchhttps://t.co/D98oSVJoiN

— Diane Abbott (@HackneyAbbott) April 29, 2018
The Labour whips office called on May to "make a statement to the Commons to explain how she let this happen".
Rudd should apologise to the House but it would only be right that May makes a statement to the Commons to explain how she let this happen – with the majority of the policy decisions made when she was Home Sec and now as PM – and what shes going to do to put it right #WheresMayhttps://t.co/XUL9AGvHxx

— Labour Whips (@labourwhips) April 29, 2018
Backbench Tory MP Anna Soubry said Ms Rudd was a woman of "great courage and immense ability", adding: "Amber will be missed in many ways. We'll give her a huge welcome on to our back benches.
"If there is any justice she will soon return to the highest of office. Proud to call her my friend."
V sorry that @AmberRuddHR has resigned. She is a woman of great courage & immense ability. Amber will be missed in many ways. Well give her a huge welcome on to our back benches. If there is any justice she will soon return to the highest of office. Proud to call her my friend.

— Anna Soubry MP (@Anna_Soubry) April 29, 2018
[contf] [contfnew]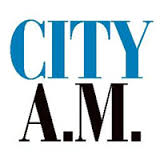 [contfnewc] [contfnewc]