Employees will become the next generation of online brand influencers
RECENT scandals around the use of private personal data and incoming regulations such as the EUs General Data Protection Regulation are pushing companies to find new methods of promoting their brands.
One approach gaining ground is advocacy. Getting consumers to become an online advocate for a product and spread positive sentiment through the internet can be the difference between a products success and failure. Such advocacy is now a key part of the marketing funnel.
But some firms may be failing to make use of an influential group of advocates: their own employees.
Read more: Why brands need to make their messaging more authentic
​Staff in front-facing roles already serve an important role as brand ambassadors, either in stores or on a phoneline. Interaction with staff is a crucial component of the customer journey, according to Roger Parry, media entrepreneur and chairman of communications group MSQ Partners.
"The attitude of staff is more important than it has ever been, because if you have a bad experience with a customer service person, youre going to tell other people about that, and that could undo all of the work that has been put into the advertising, the branding, and the product features.
"The really successful companies put a lot of effort into making sure that their staff really understand what the brand is trying to do at the point of delivery."
But staff can also become effective online brand advocates. Andrew Seel, chief executive of advocate marketing platform Qubist, says more and more brands are turning their staff into internet standard bearers.
One notable example is Iceland Foods, whose branding made almost 40m impressions using 450 employee advocates over the course of three months. It created a programme for advocates called Iceland Insiders, and used an app, developed by Qubist, to reach these employees, who could then easily share branded content about the food retailers campaign and product launches.
The watchword is authenticity. People find the fakes out quickly
Other companies have achieved similar success by letting their employees do the talking. For instance, Mastercard created an ambassador programme for 400 of its staff that enabled employee advocates to share content across social media, while Sky encourages employees to share content using the "LifeAtSky" hashtag on social networks such as Twitter.
Research by Altimeter Group found that 21 per cent of consumers clicked like on employee posts about their companies – an engagement rate that beats most social advertising campaigns, and at a lower cost.
"Working with colleagues enables leading brands to grow authentic brand awareness from the people who know their brand, products, and services the best," says Seel.
"New tech platforms, such as Qubist, allow brands to switch on their employees to quickly scale measurable word-of-mouth and achieve sustainable results. Employee advocates are the next generation of influencers."
At a time of low trust in businesses, consumers have more faith in regular people than in corporations.
The UK publics trust in business fell two percentage points, to 43 per cent by the end of 2017, according to the latest Edelman Trust Barometer, which measures peoples trust in public institutions. But while trust in executives is low at 42 per cent, the barometer found that there is greater trust in employees at 50 per cent.
Brands can leverage this greater trust in their workers through employee advocacy – messages are shared 24 times more frequently when distributed by employees, rather than the brand itself, according to the public relations firm MSL.
Charu Malhotra, a marketing expert who has worked on brand strategy with companies including Unilever, BP, and Primark, says having employees engage with and talk about the company they work for is a natural trend.
"People dont trust CEOs or governments in the way they once did, but they think Im going to trust my friend, as long as it is written in the persons voice and sounds authentic."
Employee advocates need to be genuinely enthusiastic when sharing their companys content on social media channels, otherwise advocacy will backfire, according to Parry.
"We as consumers now are quite sophisticated and quite cynical, so if we get the sense that a companys staff are encouraged to boost a product because theyre being told to, that could backfire quite badly."
Parry warns that strategies such as ordering staff to like the companys products on Facebook or write positive reviews on sites such as TripAdvisor could go wrong if the company gets caught out – and the price could be high.
"The watchword is authenticity. People find the fakes out really quickly now. The sophistication of consumers is really high and they do not like people faking."
There is a growing trend of brands turning to social media personalities for help, paying YouTube stars and Instagram influencers with huge followings to become advocates for their products.
Obviously, individual staff members cant compete with celebrities for number of followers. Nevertheless, they are still trusted by their family, friends, and peers, and collectively a large group of employee advocates could have a network of hundreds of thousands of people, if not more.
By using technology to scale and measure employee advocacy, and encouraging staff to be authentic and genuine with what they share on their own social media networks, companies have the opportunity to build better levels of trust in their brand and generate huge reach and engagement, two key requirements in the modern world of marketing.
But advocacy can also happen naturally. Its been shown that staff who are treated well and feel happier are more productive workers, and if they are also keen to share positive content about their company online; that's an added bonus.
Read more: The lost tools of advertising are being reinvented for the digital age
[contf] [contfnew]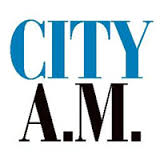 [contfnewc] [contfnewc]