Sainsbury's boss sings "we're in the money" after Asda merger announcement
Sainsbury's boss Mike Coupe was left embarrassed this evening as he was caught on camera singing "We're in the Money", on the day the supermarket announced details of a merger with Walmart-owned Asda.
Coupe's little ditty came as unions and MPs raised concerns that the deal could result in job losses and a squeeze on small suppliers.
Coupe was seen singing the song while waiting between interviews on an ITV camera. He later apologised, saying it was an "unfortunate choice of song". He explained that he had seen the musical 42nd Street, in which the song features, last year.
The gaffe rounded off a day in which Coupe, Asdas chief executive Roger Burnley, and Walmarts CEO of its international arm Judith McKenna insisted that the deal would benefit customers, staff, suppliers and shareholders.
Read more: City analysts react to game-changing Sainsburys-Asda merger
Sainsbury's shareholders were indeed "in the money" by the end of the day, as the stock closed up 14.5 per cent at 309p.
The Qatar Investment Authority, Sainsbury's largest shareholder, has already confirmed that it will support the deal.
Another shareholder told City A.M. that the proposal "makes sense on paper".
Leigh Himsworth, manager of Fidelity's UK Opportunities Fundm which owns over two per cent of the supermarket, said it would bring together "three of the better brands in the UK": Argos, Sainsbury's and Asda.
However he did not comment on whether his fund would support the deal.
Coupe today argued that the merger would even benefit the UK economy, creating an enlarged company which would be in the top 5 contributors to the Exchequer.
But City observers and politicians expressed concerns over the forced sale of stores, after the Competition and Markets Authority (CMA) confirmed any combination was "likely to be subject to review".
Business minister Andrew Griffiths told MPs today that he had received reassurances from both Asda and Sainsbury's that there will be no job losses in stores.
Read more: Competition watchdog gears up to scrutinise Sainsbury's Asda merger
"We've seen over recent months the real pressures the retail sector is under and we've seen the loss of some well-known and well-loved high street names as a result of the environment they find themselves in," he said.
"Clearly what we see is two businesses trying to get ahead of the market."
City observers speculated that any forced store closures could result in an increased presence of grocery discounters.
"Looking ahead, if the CMA forces a fire sale of stores, the irony is that the likely buyers are just those brands – Aldi and Lidl – who Sainsburys are looking to defend against," commented Richard Curry, a partner at Rapleys' retail and leisure group.
Both businesses have pledged to keep their respective headquarters in London and Leeds open. Coupe said today that, like the takeover of Sainsbury's, the merger could eventually result in the enlarged group employing more people.
However, he added that this "doesn't mean that there won't be changes to the organisation", opening up the possibility that jobs will be cut from the head office teams.
Concerns were also growing today for the effect the deal could have on suppliers, as Sainsbury's said it anticipated being able to cut prices by 10 per cent and save £350m through increased buying power.
Labour's shadow business secretary Rebecca Long Bailey said that a "duopoly" could emerge, with Sainsbury's-Asda and Tesco as the biggest players wielding "never-before seen bargaining power".
Speaking in the House of Commons, she said: "The statement this morning promised to bring prices down for consumers, but it's feared that this will be at the expense of suppliers, farmers and manufacturers whose prices and terms will be driven down, pushing many to the edge of collapse."
Even large suppliers were affected by the fears, as shares sank in London stocks sank. Sandwich maker Greencore closed down 1.2 per cent, Premier Foods fell 2.5 per cent and Dairy Crest was down two per cent.
But Sainsbury's said that the deal would offer suppliers an opportunity to grow by working with the enlarged company, and that they would be able to streamline supply chains.
Read more: Sainsbury's sinks shorts – hedgies hit by £140m loss
[contf] [contfnew]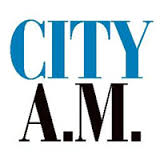 [contfnewc] [contfnewc]