UK companies plan M&A spree in next 12 months
Nearly two thirds of UK companies are planning to pursue M&A deals over the next year, a survey has suggested,
A business confidence survey by accountancy firm EY showed that 65 per cent of UK companies planned M&A deals over the next 12 months, the highest level since 2010.
Read more: "Extraordinary surge" in M&A continues into 2018
Strong deal intentions among UK firms come against the backdrop of high confidence in global growth, with 86 per cent of UK respondents expecting the global economy to improve.
Confidence in the UK economy was less strong with 68 per cent of those surveyed in the UK expected the domestic economy to advance.
Bullish projections for the next 12 months follow a strong first quarter which saw UK M&A total $120bn (£87bn) with 681 deals.
EYs transaction advisory services managing partner Steve Ivermee said: "Rising confidence is seeing deal pipelines and M&A appetite shifting up a gear. We expect this trend to continue for the foreseeable future as executives regard M&A as a growth engine."
The survey found that European jurisdictions had replaced the US and India as the key targets for M&A by UK-based companies.
In the last six months Ireland and the Netherlands have replaced India and the US as top destinations for M&A, alongside France and Germany.
Read more: Goldman Sachs has sunk down the advisory rankings for UK M&A this year
Ivermee said: "Improving global growth and the need for UK companies to plan for life after Brexit, mean that UK executives still have a positive perspective on global markets – especially European destinations."
Executives in the UK were also more concerned with the possibility of political uncertainty than they were in 2017, with 50 per cent citing it as a concern compared to 47 per cent a year earlier.
[contf] [contfnew]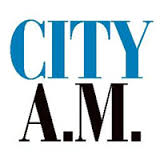 [contfnewc] [contfnewc]