Davis warns of "tussle" to include City in Brexit deal
David Davis has warned that financial services will be a key battle ground in negotiations for the future trading relationship with the EU.
The Brexit secretary this afternoon told the Lords' EU Committee he expected "something of a tussle over financial services, over the extent of the financial services chapter".
There would be many areas, such as professional qualifications, which could present "back pressure", he said.
"That's the sort of thing I would expect to have some issues with", Davis explained.
But the Cabinet minister stressed that Europe wasn't "uniform" in its position on post-Brexit trade, noting "the views of Luxembourg are not the views of France".
In the run up to the transition agreement, signed in March, Davis said he had visited numerous member states to "make sure each country is aware of its own interest in Brexit".
This is not the first time the City has been warned that financial services is likely to be at the centre of any wrangling over a future trading relationship. France in particular has been seen as antagonistic, actively wooing City firms to Paris – albeit with limited success so far.
Last month City A.M. revealed that the sector should be braced for little more than a "token, minimalist" deal.
He also warned not to expect a legal text by June, although the European Commission has suggested this as a date. Outstanding issues, including the Irish border, were expected to be concluded by "early October", Davis said.
"It was not laid out in March that June was the deadline. The Commission likes to put time pressure on us."
He also told the Lords that the European Commission had rejected the UK government's proposals for either a customs partnership or a technical option for avoiding a hard border on the island of Ireland.
Davis said about there were concerns about "how the customs partnership would be run", and "in the context of Northern Ireland", objected to exempting small businesses.
[contf] [contfnew]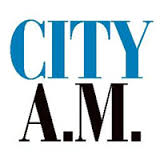 [contfnewc] [contfnewc]