Australias largest bank says it lost records of 20m accounts
Commonwealth Bank of Australia, the countrys largest bank, today confirmed that it has lost the records of nearly 20m accounts, but didnt inform any of its clients.
Australias Prime Minister Malcolm Turnbull called the banks actions "an extraordinary blunder".
The banks acting head of retail banking services, Angus Sullivan, confirmed the data breach in a Youtube video a day after BuzzFeed Australia broke the news that the records had been lost.
The tapes contained 15 years of data on customer names, addresses and account numbers for 19.8m accounts.
Read more: Australia must be the UKs number one target for a post-Brexit trade deal
In the video, Sullivan confirmed that in 2016, the bank was "unable to confirm that two magnetic tapes were securely disposed off," however, he said that none of the tapes contained account PIN or other data that could be used to commit bank fraud.
But the banks admission hasnt stemmed criticism, including from the countrys head of state.
"This is an extraordinary blunder," Malcolm Turnbull told reporters.
"Its hard to imagine how so much data could be lost in this way. If that had happened today, the bank would have to advise each of their customers."
Read more: Facebook CTO Mike Schroepfer grilled by UK MPs
The data breach scandal comes at a difficult time for the nations largest lender.
The bank has been accused of breaching anti-money laundering protocols more than 50,000 times in a federal lawsuit, and has admitted to using outdated medical definitions to refuse sick customers health insurance payouts.
[contf] [contfnew]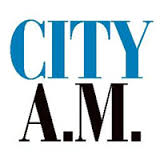 [contfnewc] [contfnewc]