Greg Clark warns thousands of jobs at risk without a customs partnership
Business secretary Greg Clark has warned that thousands of British jobs could be at risk if no customs partnership is established between the UK and the EU.
Speaking on the BBC's Andrew Marr Show, the minister said that as many as 3,500 jobs at Toyota will be at risk if no customs arrangement can be reached.
He insisted however that the UK will leave the Customs Union in 2019.
Tensions in the Cabinet have been rising over the proposed customs solution, with ministers including Gavin Williamson and Sajid Javid rebelling against the Prime Minister.
Brexiters urged May to drop the "undeliverable" customs partnership plan earlier this week, but Clark said today that the idea was still on the table.
Carolyn Fairbairn, director-general of the Confederation of British Industry (CBI) welcomed Clark's comments, saying that hundreds of thousands of jobs in the UK depend on "frictionless trade with the EU".
"This is a time for pragmatic solutions, not ideology," she said. "To protect frictionless trade and ensure no return to a hard border on the island of Ireland, a customs union model based on status quo principles should remain in place unless and until an alternative is ready and workable."
Read more: Customs union debacle could be May's back me or sack me moment
[contf] [contfnew]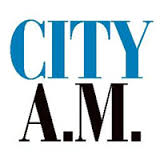 [contfnewc] [contfnewc]