Heidi Alexander quits as Labour MP to take on transport reins at City Hall
Labour MP Heidi Alexander has quit her parliamentary role to join City Hall as the new deputy mayor for transport.
The Lewisham East MP had been widely expected to resign as she increasingly came into conflict with the current leadership's approach to a number of issues, most notably Brexit.
She will take over from Val Shawcross, who is retiring after 18 years at the GLA.
Sadiq Khan paid tribute to Shawcross for her "exceptional service to Londoners", as leader of Croydon Council, then as a London Assembly Member for 16 years, and as deputy mayor for transport since his election in 2016.
Shawcross will retire in the summer.
Khan said: "Val is hugely respected by politicians from all parties and her deep expertise on transport in London has made life better for millions of Londoners – whether making our public transport network more accessible and affordable, delivering huge projects such as the Elizabeth Line, or improving TfL as an organisation.
"Im delighted that Heidi Alexander has agreed to become our new deputy mayor for Transport. Heidi knows this city inside-out, and her work both as shadow health secretary and campaigning over the best Brexit deal has demonstrated the terrific job she will do as part of my team standing up for London.
"Heidi is respected across the political divide as a parliamentarian and campaigner, and Londoners can be confident she will ensure we deliver our ambitious plans to transform Londons transport network over the coming years."
Shawcross added:"After more than 18 years at the GLA, and having steered through the Mayors Transport Strategy and five-Year Business Plan, now is the right time for me to stand down. Theres so much I want to do with my husband and my family, and this will give me the time and space to do so."
Alexander said: "Val is going to be a hard act to follow but I can't wait to get started.
"After eight years as the Member of Parliament for Lewisham East and six years as a local councillor, I know just how important it is we ensure everyone has access to a high-quality and affordable public transport network, with safe cycling routes across the capital. London is a fantastic city.
"I know Sadiq wants its transport system to be the envy of the world and I am looking forward to playing my part in making that happen."
[contf] [contfnew]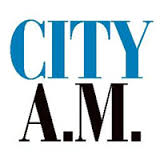 [contfnewc] [contfnewc]