Jeremy Hunt warns Boris Johnson over undermining Brexit negotiations
Health secretary Jeremy Hunt issued a warning to Boris Johnson this morning over comments the foreign secretary made last week over Theresa May's post-Brexit customs plans.
Speaking on BBC Radio 4's Today programme, Hunt said:
I do think it's important that we have these debates in private, not just because of collective responsibility which is what democracy depends on, but also because this is a negotiation and so on the EU side, if they see divisions in the open then they will exploit that.
Read more: MP calls for Johnson to resign after tearing into PM's "crazy" customs plan
Last week, Johnson racked up the headlines after he branded the Prime Minister's plan for a future customs relationship as "a crazy system".
"If you have the new customs partnership, you have a crazy system whereby you end up collecting the tariffs on behalf of the EU at the UK frontier," Johnson told the Daily Mail.
"If the EU decides to impose punitive tariffs on something the UK wants to bring in cheaply, theres nothing you can do. Thats not taking back control of your trade policy, its not taking back control of your laws, its not taking back control of your borders and its actually not taking back control of your money either, because tariffs would get paid centrally back to Brussels."
Hunt told the Today programme that Johnson has "a very important role to play" in the government, and is "the architect" of the whole Brexit campaign, and is listened to carefully.
"But I think we have to recognise that we are not the only people who read the papers in Britain – they are read across the world – and we need to give Theresa May some space," he said. "If we are going to have these lively debates, we should have them in private because that will strengthen Theresa May's negotiating hand."
Hunt added that Johnson was "a marvellous foreign secretary, but let's work as a team".
Read more: Michael Gove casts doubt over "flawed" customs partnership proposal
[contf] [contfnew]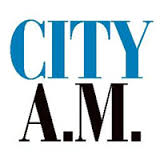 [contfnewc] [contfnewc]