These are the 10 chief executives with the best reputation in the world
Google boss Sundar Pichai has been crowned the most reputable chief executive in the world according to a new ranking from the Reputation Institute.
The study of world business leaders assessing chief executive activism and social responsibility above financial performance found that Pichai stood out for his "responsible leadership".
Campbell's boss Denise Morrison and Nintendo's Tatsumi Kimishima received honourable mentions among the world's most reputable chief executives.
Read more: Google boss Sundar Pichai's note to staff in full responding to THAT memo
Within the global study, six of the top 10 chief executives are of US companies, and three head up European businesses.
The most reputable chief executives in the world (alphabetical order)
Giorgio Armani of Giorgio Armani
Keith Barr of InterContinental Hotels
Fabrizio Freda of Esteé Lauder
Ralph Hamers of ING
Bernard Hess of Kraft Heinz
Tatsumi Kimishima of Nintendo
Denise Morrison of Campbell Soup Company
Sundar Pichai of Google
Dirk Van de Put of Mondelez International
Jeff Weiner of LinkedIn
Tech behemoth Google was put in the spotlight last summer when a former software engineer released a memo criticising its diversity initiatives and caused backlash among staff.
In it, the now fired author claimed the gender gap was down to biological differences between men and women and not necessarily sexism.
Pichai was quick to respond to the controversy, cutting short a holiday to steer his company through the storm.
"The rubric for what it takes to be a great leader is quickly shifting," said Stephen Hahn-Griffiths, chief reputation officer at Reputation Institute.
Assessing a CEOs performance based solely on financial returns is no longer enough. There is a new era emerging in which the intangibles of reputation are driving political, social and economic change, and giving CEOs reason to reconsider their role as a leader. To be relevant as a contemporary leader today, you need to be a CEO with conscience.
The RI's CEO Reptrak is based on more than 28,000 individual ratings collected in the first quarter of the year.
The latest study found that strong leadership was displayed across a range of industries internationally, including financial services, technology, food and beverage, and hospitality.
Read more: Revealed: The coffee chain with the best reputation in the UK
[contf] [contfnew]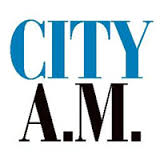 [contfnewc] [contfnewc]