Top City watchdog Bailey criticises TSB and boss Pester after IT meltdown
Top City watchdog Andrew Bailey has criticised TSB and its chief executive for poor communication following the IT meltdown which left thousands of customers without access to their accounts for weeks.
The Financial Conduct Authority (FCA) boss wrote that the regulator is "dissatisfied with TSBs communications with its customers".
TSBs "poor" communications could "reduce trust in TSB and in the banking sector as a whole", Bailey noted.
Read more: TSB boss Paul Pester faces second round with MPs this week over IT crisis
In a letter to the Treasury Select Committee, Bailey added that TSB chief executive Paul Pester personally gave MPs on the committee "an optimistic view" of TSBs functionality when he was first questioned in May.
Bailey said that "greater caution would have made sense" from Pester, while adding that he could "have shared more detail" with the committee on a report by computer giant IBM on the crash.
The unusually strong public criticism from the regulator follows weeks of chaos for customers as the bank, which is attempting to position itself as one of the leading challengers, tried to extricate its computer systems from former owner Lloyds Banking Group.
Read more: TSB faces fresh data crisis as MP claims bank may have broken GDPR laws
The letter will heap pressure on the banks boss just hours before he faces the Treasury Select Committee for the second time today to address the fallout from the crisis. Pester has already agreed to give up a bonus tied to the migration in sometimes testy evidence.
Nicky Morgan, the head of the committee, said: "The regulator does not make such criticisms lightly. I am deeply concerned by TSBs poor communications about the scale and nature of the problems it has faced; by its response to customer fraud; and by the quality and accuracy of the oral and written evidence provided by Dr Pester to the Committee."
Read more: Exclusive: TSB handed firms 1,500 free smartphones prior to IT meltdown
Bailey confirmed the FCA is investigating the migration, in a departure from usual practice, and wrote that the regulator "remains concerned about continued instability of performance".
A TSB spokesperson said: "We will be updating the Treasury Select Committee [today] and will continue to fully support its inquiry. In the meantime, we continue to focus on doing whatever it takes to put things right for our customers, and ensuring that no customer will be left out of pocket as a result of the recent IT issues."
TSBs telephone systems are still experiencing "network issues", with over 40 per cent of calls abandoned or disconnected and waits for successful calls of more than half an hour at some times.
Meanwhile, the lender has not kept to the regulators requirements around reimbursing the victims of fraud within one day.
Read more: TSB boss Paul Pester to give up (one) bonus after IT meltdown
[contf] [contfnew]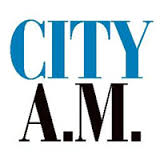 [contfnewc] [contfnewc]