DEBATE: Do we need governments to regulate cryptocurrency?
Do we need governments to regulate cryptocurrency?
Linda Wang, co-founder of Lendingblock, says YES.
As more institutional money enters the cryptocurrency market, regulation is becoming crucial in order for digital currencies to gain legitimacy and mass adoption. Without a legal framework, the biggest risk to the growing cryptocurrency market is regulatory uncertainty.
While libertarians may want to push back, the largely unregulated industry is suffering from market manipulation and fraud from a minority of malevolent actors. This is hazardous to consumers and also poses a massive legal and reputational risk for blockchain businesses who are playing by the rules.
Regulation should be drawn from vertical industrys standards, to foster best practice, and should certainly be applied to companies issuing their own coins through Initial Coin Offerings, as well as other companies trading in cryptocurrencies, which would go a long way to protecting investors.
Collaboration, between those in the crypto industry and legislators, is the best way to ensure that when regulation is introduced, it is of benefit both to investors and the industry as a whole. To optimise the legislation, we need to be part of its formulation.
Read more: Study finds 68 per cent of crypto platforms fail to perform identity checks
Genevieve Leveille, founder and chief executive of fintech 0TenTic8, says NO.
Governments around the world are reactionary to cryptocurrencies and are struggling to make decisions about something they do not fully understand.
Some are concerned with capital flight, for others it is the "gold rush" perception of Initial Coin Offerings.
The driver for nation states is to protect the citizen, in this case from potential financial loss. Primarily concerned with the volatility in crypto markets, governments are at a loss as to how to anchor it. But regulating cryptocurrencies themselves is not the right answer.
Regulators should instead focus their efforts on the processes that are changed by this new technology, and what opportunities have been opened up for abuse.
The FCA is already taking a very interesting position on this. I would welcome leadership from a credible global body, similar to the IMF, that can provide a practical policy framework to help align nation states on what is an international technology.
Read more: Revolut hits back at Google over 'heavy-handed' crypto ads ban
[contf] [contfnew]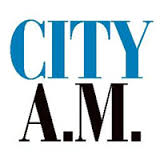 [contfnewc] [contfnewc]