Lloyds sells off last of its holding in Standard Life Aberdeen for £344m
Lloyds Banking Group has sold off the last of its shares in Standard Life Aberdeen.
The 98 million shares represent 3.3 per cent of SLA's ordinary share capital.
LBG sold the shares at 352.5p each, riasing gross proceeds of £344m.
The bank said there was no impact on the income statement as the investment had been accounted for at fair value through other comprehensive income.
The sale follows a tiff between the two firms, after LBG tried to move out of back out of a Scottish Widows £109bn asset management contract with the firm.
Lloyds terminated its contract with SLA in February, triggering a "material competition clause", arguing that the asset manager was now one of its rivals for UK business after it merged with Aberdeen last year.
SLA did not agree with the bank's conclusion, fighting to win the assets back when Lloyds put the contract up for tender. But it did not reach the second round.
Standard Life Aberdeen was formed from the £11bn merger of Standard Life Investments and Aberdeen Asset Management, which completed in August last year.
[contf] [contfnew]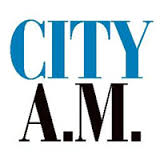 [contfnewc] [contfnewc]