Co-op Bank review leader to be paid £1,500 per day
The man leading the independent review into supervision of the Co-operative Bank during the disastrous reign of former chairman Paul Flowers will be paid £1,500 per day, the regulator revealed today.
Mark Zelmer, a former top official at the International Monetary Fund (IMF), will also receive expenses for the probe, which must be delivered to the City minister, John Glen, by March next year.
In a letter to Glen, Norval Bryson, a top official at the Prudential Regulation Authority, said that Zelmer had secured the support of accountants Grant Thornton for the review. He will work in an office at the Bank of England's Threadneedle Street headquarters.
Read more: The "Crystal Methodist" has only just been banned from financial services
Zelmer, who has also worked in top roles at the Bank of Canada and on the Financial Stability Board, was appointed in March to investigate the prudential supervision of the Co-op Bank.
The now defunct Financial Services Authority and the Prudential Regulation Authority have been on the end of heavy criticism for their handling of the bank, and particularly their waving through of Paul Flowers as competent to run a large bank.
Flowers, a Methodist minister, presided over the near collapse of the bank, with hedge funds buying it after a black hole in its balance sheet emerged. Flowers was then revealed to have spent money on drugs – gaining him the nickname of the "Crystal Methodist" – and used his work phone to access premium rate chat lines.
The former Co-op boss was belatedly banned from the City in March.
Read more: Paul Flowers charged over drug claims
[contf] [contfnew]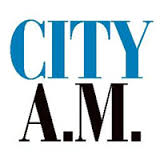 [contfnewc] [contfnewc]