Minister resigns over Brexit so he can 'look my children in the eye'
A government minister and ally of Theresa May has resigned over the UK's Brexit policy, saying he wants to "look my children in the eye and honestly say that I did my best for them".
Phillip Lee, the youth justice minister, announced he was quitting this morning, claiming the current government policy was "detrimental to the people we are elected to serve".
It is thought a second ministerial resignation could follow.
In a full statement, the Bracknell MP said his decision was "a last resort", adding: "[It's] not something that I want to do but something I feel I must do because, for me, such a serious principle is being breached that I would find it hard to live with myself afterwards if I let it pass."
Lee, who has been an MP since 2010 and campaigned for Remain, argued that "the government's wish to limit parliaments role in contributing to the final outcome in a vote that takes place today" was the main factor his decision. MPs will vote on a series of Lords' amendments to the EU Withdrawal Bill this afternoon and tomorrow, with the Prime Minister having brokered fragile unity last night.
But Lee also cited numerous businesses and constituents who feared the effects of Brexit on their lives.
"Sadly, from within government I have found it virtually impossible to help bring sufficient change to the course on which we are bound," he added.
However, he stressed he was not calling for a second referendum. Instead he urged government to admit it is "not ready for Brexit and pause, extend or revoke Article 50 so that we do not leave before we are ready".
He also called on May – who his constituency borders – to "empower our parliament so that its role is not limited to making fake choices – such as between a bad deal and a cliff-edge no deal".
Lee also called for a people's vote on the final deal, so that the electorate is able to have a say on a path "that has been properly considered, whose implications have been foreseen, and that is rooted in reality and evidence, not dreams and dogma."
[contf] [contfnew]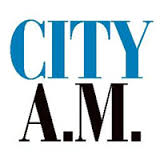 [contfnewc] [contfnewc]