Business secretary demands EU deal on services
Business secretary Greg Clark today demanded a deal with the EU on services.
Speaking in Liverpool, Clark said UK employees servicing EU customers must be allowed to travel frictionlessly in the EU, professional qualifications of UK workers must be recognised in the EU and UK firms must be able to return profits from services delivered in the EU back to the UK.
Read more: Rogers: Crunch time looms as Brussels won't accept max fac customs option
Clark said a deal on services was vital because of the value of services the UK sells to the EU.
"£90bn of services exports went to the EU in 2016. Thats more than to our next eight largest partners – the United States, Switzerland, Japan, Australia, Canada, China, Singapore and Norway – combined," he said.
Separately, in a speech tonight at Mansion House, Bank of England governor Mark Carney said cutting restrictions on trade in services, in the way restrictions have been cut for the trade in goods, could reduce global trade imbalances by half.
Read more: Split between BoE governor and chief economist puts August hike in play
"Financial services could serve as a template for broader services trade liberalisation. Taking this high road could help solve the problem of persistent trade imbalances," he said.
[contf] [contfnew]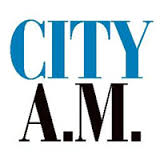 [contfnewc] [contfnewc]