Premier Foods urges support for boss despite opposition from major investor
The board of Premier Foods has urged its shareholders to back its chief executive officer (CEO) despite opposition to his re-appointment from its second-largest shareholder.
In an announcement today the board said it had been made aware that Hong Kong-based Oasis Management intends to vote against the re-appointment of its CEO Gavin Darby at the companys annual general meeting (AGM) and may encourage others to do the same.
Read more: Premier Foods has a taste for success as pre-tax profit surges
The board said it "strongly believes" that Darby is "the best person to lead the company and execute the boards strategy".
It said that it "unanimously recommends" that shareholders vote in favour of Darbys re-appointment at its AGM on 18 July.
Under Darby, who assumed office in 2013, the companys stock has slid by more than a third. Shares fell by 0.75 per cent today and closed on 39.5p.
The Oxo stock cube-maker is also struggling under a heavy debt burden. Its net debt currently stands at £496.4m.
Read more: Good gravy! Bisto-maker Premier Foods has reported boosted sales
Oasis, which holds an 8.8 per cent stake, had terminated its relationship deed with Premier Foods in March and its board nominee Daniel Wosner resigned as a non-executive director.
Oasis could not immediately be reached for comment.
Premier Foods has been under shareholder pressure ever since it rejected a takeover bid from US food-maker McCormick in 2016, pushing its biggest shareholders Paulson & Co to criticise the board for rejecting the offer.
The company in May said that although it faced a tough retail environment, full-year sales grew 3.6 per cent mainly due to overseas partnerships.
It dismissed reports of talks to sell the Batchelors brand to Nissin, while adding the company was not looking for any partnerships this year.
[contf] [contfnew]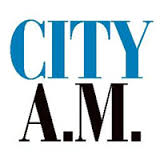 [contfnewc] [contfnewc]