Qualcomm says Apple chief Cook's comments are 'misleading' in iPhone battle
Chipmaker Qualcomm has today accused Apple's chief executive Tim Cook of making 'misleading' comments, after the tech boss claimed settlement talks between the two rowing companies ended in September.
Qualcomm and Apple have been embroiled in several ongoing lawsuits surrounding hardware patents for the chips in Apple's iPhone and other products, which Qualcomm argues infringe on its intellectual property.
Cook said yesterday that any talks between the two firms had ended in September, while Qualcomm's chief executive Steve Mollenkopf among other executive colleagues had publicly said discussions were ongoing as late as last month.
Read more: Qualcomm triumphs against Apple in German iPhone hardware case
"We have been consistent for the last 18 months in making clear that we have, at various times, been in discussions with Apple about a possible resolution to our licensing dispute," a Qualcomm spokesperson responded to the comments in a statement.
"We have also stated clearly on several occasions that we believe it will be resolved, one way or the other, in the near future, either through a settlement or court decisions."
Qualcomm claimed victory over Apple in two patent court cases in China and Germany late last year. The primary case between the two, in which Apple has accused Qualcomm of engaging in illegal patent activity to maintain market dominance, is due to go to trial in April.
Apple's legal representation in the lawsuits said in December that talks between the two firms had ended months ago. Qualcomm told Reuters today that it stands by remarks made by Mollenkopf in November, in which he said they were "on the doorstep of finding a resolution".
Apple has been contacted for comment.
[contf] [contfnew]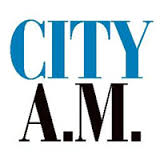 [contfnewc] [contfnewc]