UK apologises to White House over leaked ambassador emails
The British government has apologised to the White House, and trade secretary Liam Fox is to make apologies to President Donald Trumps daughter Ivanka, after leaked emails revealed Britains top diplomat to the US called Trumps administration "dysfunctional" and "inept".
The messages from Sir Kim Darroch, the UKs ambassador to Washington, were leaked to the Mail on Sunday over the weekend. Yesterday, Trump retaliated by saying his team was "not big fans" of Darroch.
Read more: Five extraordinary remarks from Trumps Whitehall press conference
Fox is on a visit to Washington. This morning, he told the BBC he would personally apologise to the Presidents daughter Ivanka, who he is set to meet on the trip.
"I will be apologising for the fact that either our civil service or elements of our political class have not lived up to the expectations that either we have or the United States has about their behaviour, which in this particular case has lapsed in a most extraordinary and unacceptable way," he said.
"Malicious leaks of this nature are unprofessional, unethical and unpatriotic and can actually lead to a damage to that relationship which can therefore affect our wider security interest."
May: Leaks are not acceptable
A spokesperson for Prime Minister Theresa May this morning told reporters police would be involved it there was any evidence of criminality during an enquiry into the leak.
They added May did not think "selective" diplomatic leaks were a full reflection of Darrochs views, but that the ambassadors job was to give an "unvarnished assessment" of the administration.
May herself, does not agree with the assessments of the ambassador, they added. The UK government has already contacted the White House to say the leaks are "unacceptable" and "a matter of regret".
Uniquely dysfunctional
In the emails, Darroch said the White House had become "uniquely dysfunctional" under Trump, and questioned whether it "will ever look competent".
The revelations come as Britain hopes to strike a major trade deal with the US after it leaves the European Union, currently scheduled for 31 October.
Read mRead More – Source
[contf] [contfnew]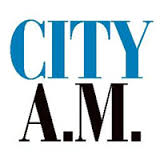 [contfnewc] [contfnewc]