Pakistan pivots to China's currency following withdrawal of U.S. Aid
On Thursday, the U.S. State Department suspended all security aid to Pakistan, announcing a further cut after the U.S. Ambassador to the United Nations announced the cancellation of $255 million in aid to Pakistan on Tuesday.
However, Pakistan has already found new allies, and on Wednesday morning the central bank of Pakistan (SBP) announced that the Chinese Yuan can now be used for bilateral trade and investment activities. The Financial Times is reporting that this could spell the end of the U.S. Dollar (USD) as the medium of exchange in the $50 Billion China Pakistan Economic Corridor (CPEC).
"The SBP, in the capacity of the policy maker of financial and currency markets, has taken comprehensive policy related measures to ensure that imports, exports and financing transactions can be denominated in Yuan," said a report which was quoting the SDP's statement.
The statement from the bank showed that China would not get everything that it wanted; the bank rejected a proposal to allow the Yuan to be used as legal tender in the city of Gwadar, a strategic port which serves as the point of embarkation for goods moving along the roads and railways of CPEC.
The cutting of foreign aid is a milestone in U.S.-Pakistan relations, as Pakistan has been a major strategic partner for the U.S. in the post-WW2 world order. Since 9-11 Pakistan and the U.S. have been partners in the War in Afghanistan. Although this Alliance has been uneasy at times (particularly when the U.S. unilaterally killed Osama Bin Laden who was hiding less than a mile from a major Pakistani military installation), Pakistan has received around $80 billion in aid from the U.S.
The break shows an implementation of President Donald Trump's emerging doctrine regarding foreign aid.
It's not only Pakistan that we pay billions of dollars to for nothing, but also many other countries, and others. As an example, we pay the Palestinians HUNDRED OF MILLIONS OF DOLLARS a year and get no appreciation or respect. They don't even want to negotiate a long overdue…

— Donald J. Trump (@realDonaldTrump) January 2, 2018
This isn't the first time that aid to Pakistan has been cut due to policy differences; such as disagreements over to the 1965 Indo-Pakistan War and Pakistan's nuclear weapons program. However, the SBP's pivot to the Yuan doesn't just indicate a breach in U.S.-Pakistan relations, is also a indication that China's fiscal policy is beginning to bare fruit.
China has been trying to get its currency to be more accepted in the current global structure for international trade. In November 2015, the IMF designated the Yuan as a global reserve currency, and a year later, in October 2016, the IMF added the Yuan the international pool of reserve currencies known as "Special Drawing Rights."
China has become the leading global producer of gold, and has built new institutions to integrate itself into the world's gold markets. Chinese institutions are capitalizing on this by offering futures contracts backed by Chinese gold. China has become the world's largest importer of oil, and China is attempting to get oil exporting countries to trade with China in the Yuan, as opposed to the USD.

China's relationship with Pakistan is not limited to currency, as indicated in the public statements of Chinese foreign ministry spokesman Geng Shuang following the U.S. withdrawal of foreign aid.
"Pakistan has made enormous efforts and sacrifice for the fight against terrorism and has made very outstanding contribution to the global cause of counter-terrorism. The international community should acknowledge that," Geng said."We believe as neighbours, China, Pakistan and Afghanistan are closely linked not only geographically but also in terms of common interests. It is natural for us to enhance communication and exchanges."
[Title Image: Chinese and Pakistani fighter jets fly over national flags during the Shaheen-VI joint air training exercise. (Image: CHINA MILITARY ONLINE/LIU YINGHUA)]
LIMA CHARLIE NEWS, with Diego Lynch
Lima Charlie provides global news, insight & analysis by military veterans and service members Worldwide.
For up-to-date news, please follow us on twitter at @LimaCharlieNews
In case you missed it: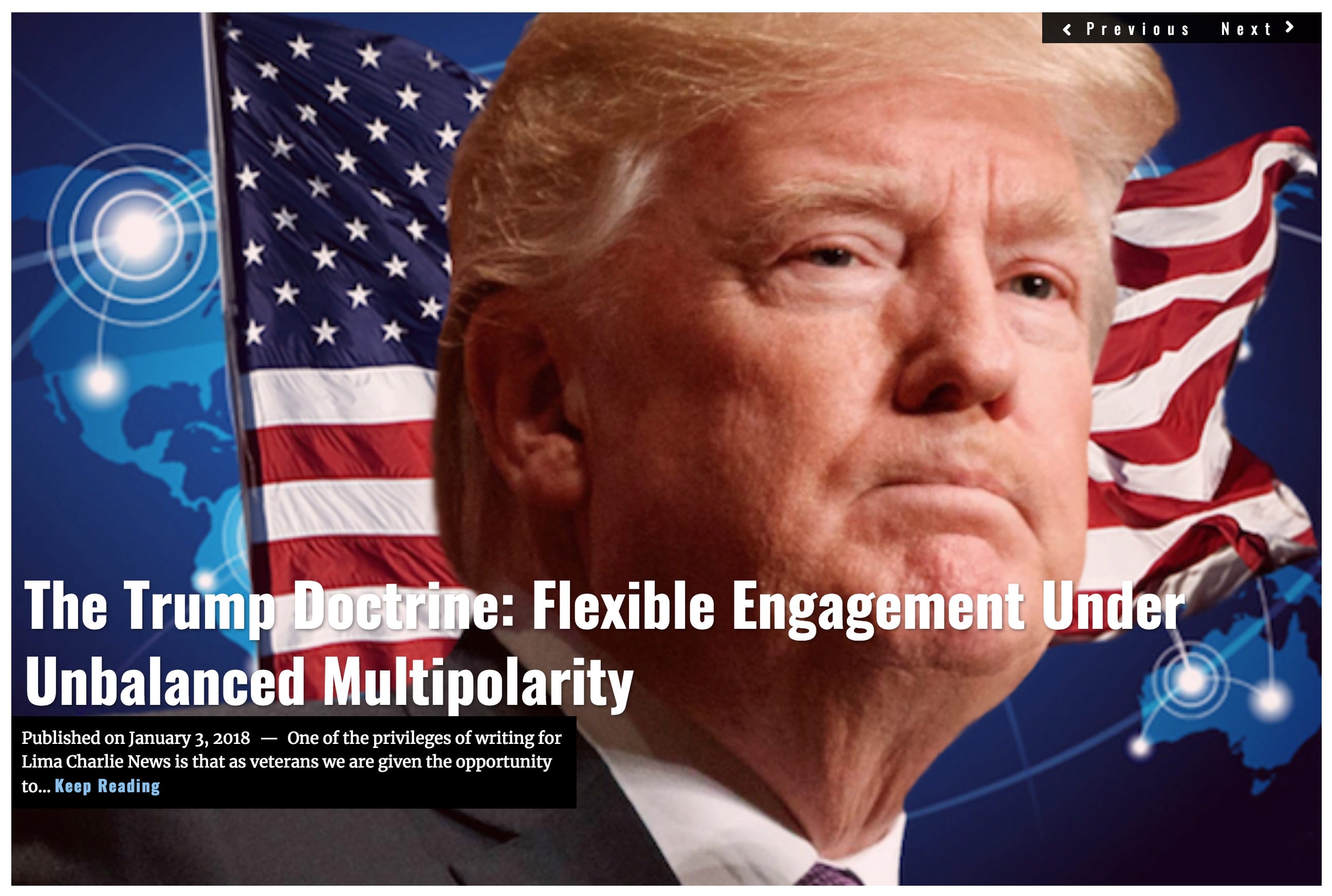 [contf] [contfnew]

[contfnewc] [contfnewc]